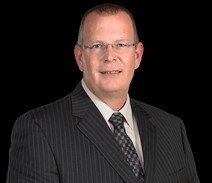 7:15 AM 07/20/2016
Hello members,
The Flagstaff training conference was approved on Wednesday by the CESTB and the registration is now available.
This year we will have a few additional extras for the conference. On Monday Aug 28
th
, the ACA will provide a firearms qualify for those who have
NOT
already been certified for 2017. Space is limited so please fill out the
Firearms Qualify Registration Form
and make sure you let us know which caliber you will be shooting so it can be supplied. In addition, on Monday August 28
th
at 3 pm, the Constable Ethics, Standards and Training Board will hold their monthly Board meeting in Flagstaff and encourage any member to attend. We will have our ACA business meeting starting at 5 pm on Tuesday and our Banquet on Wednesday evening.
Please fill out the
Registration Form
then email or Fax it in and then call the hotel and make your room reservation. You can call 1-800-325-0720 or 928-773-4900 and use GROUP ID# 2287557 for hotel reservations. Please reserve your room as soon as possible, the cut off for room reservations is August 3
rd
.
I am looking forward to seeing everyone there!
Thank you,
Ken Sumner
President - AZ Constables Association
CONSTABLE ENRIQUE GÁRFIAS
An excerpt from phoenix.gov:
Enrique "Henry" Gárfias was an early Phoenix community leader, and the first Hispanic to hold an elected office in the city. Gárfias was born in Mexico, and grew up in California. He came to Phoenix in 1874. Four years later he ran for town constable and won, defeating several Anglo candidates. His duties included serving legal notices and assisting in operations of the peace court. In 1881, Gárfias ran for the position of Phoenix's first city marshal.
Read more of this on our
Constable History
page.
WELCOME!
Welcome to the Arizona Constables Association web site. This site has been developed to assist you with learning more about this elected position.
Did you know that the job of a Constable varies depending on the county he or she works in?
Constables have been a part of Arizona since the days of the Wild West. On our
About page
, the constable's rich history will take you on a journey from territorial days to present times.
Although the Ethics, Standards and Training Board is a separate entity from the Association, several association members serve on the Ethics, Standards and Training Board, which oversees the conduct of Arizona's Constables. For more information about the board, browse over to our
Ethics, Standards and Training Board page
.
Under the
Members Section
you will find a listing of the current members of the Association and their biographical information.
We hope you enjoy this site and if you have any further need to contact a board member, please see the
Board Members page
.