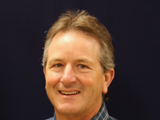 Mike Cobb
Kingman Justice Precinct
Constable Phone: 928-727-9728
Court Phone: 928-753-0710
Court Fax: Not Available
Constable Email:
524 W Beale St - PO Box 29
Kingman, AZ 86402


Bio
: Mike Cobb (elected in 2010) has lived in Kingman AZ since 1993 and previously lived in Ely NV, Grand Junction CO, McMinnville OR and Cleveland OH. He served for 8 years as a School Board Member in Kingman AZ and served as a Arizona Certified Process Server for 4 years. Previously he owned R A W Sports in Kingman AZ and John's Electric in McMinnville OR. Mike Cobb was in the Electric Motor business for 17 years. His favorite activities include hunting, softball, volleyball and attending D-back Games. He currently enjoys being a member of the Rotary Club, the Elks Club and the FOP.
Mike Hamilton
Bullhead City Justice Precinct
Constable Phone: 928-542-2480
Court Phone: 928-758-0709
Court Fax: 928-704-4986
Constable Email:
2225 Trane Rd
Bullhead City, AZ 86442


Bio
: Michael Hamilton was elected to the Office of Constable in the Bullhead City Precinct in 2006 and was re-elected to his second term in 2010.
Before becoming a Constable, Mike was a veteran law enforcement officer from Santa Clara County Sheriff's Office including assignments in San Jose, the Imperial Police Department and the California Department of Justice. He has also served as an executive protection specialist for high profile individuals.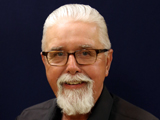 Michael Hoggard
North Canyon Justice Precinct
Constable Phone: 928-769-6162
Court Phone: 928-875-2497
Court Fax: 928-875-2495
Constable Email:
PO Box 487
Littlefield, AZ 86432


Bio
: Not Available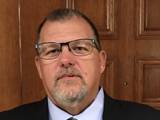 Martin Standsberry
Lake Havasu City Justice Precinct
Constable Phone: 928-716-1360
Court Phone: 928-453-0705
Court Fax: 928-453-0744
Constable Email:
2001 College Dr Suite
Lake Havasu, AZ 86403


Bio
: Not Available