Edward Carman
Cerbat Justice Precinct
Constable Phone: 928-727-9470
Court Phone: Not Available
Court Fax: Not Available
Constable Email:
524 W Beale St
Kingman, AZ 86401


Bio
: Not Available
Timothy Griepp
Kingman Justice Precinct
Constable Phone: 928-716-8241
Court Phone: Not Available
Court Fax: Not Available
Constable Email:
524 W Beale St.
Kingman, AZ 86401


Bio
: Timothy is a native of Arkansas where he grew up running cattle, learning to farm and spent his spare time fishing and running in the woods. He is a U.S. Navy veteran and a retired Fire Chief/Paramedic. He holds multiple College certificates and degrees including two Bachelors and a Masters.
He and his wonderful wife Heather have been married for 24 years and converted to a Covenant marriage on their 14th anniversary. They have three children, three grandchildren and three godchildren. They are members of Good Shephard Lutheran Church in Kingman where he is working on becoming a church elder and starting his studies to become a Deacon with the Lutheran Church Missouri Synod.
Timothy is a strong Christian Constitutional Conservative. A precinct committeeman and precinct Captain for the Mohave County Republican party in district 1. A member at large (CD9) for the Arizona Republican Party Executive Committee.
He holds membership in:
The American Legion, Lifetime member
Original OathKeepers, founding and Lifetime membership
Rotary International (Kingman Route 66 Club)
A Golden Eagle member of the NRA
The Constitutional Sheriffs and Peace Officers Association.
Arizona Constables Association
Timothy enjoys:
Time with family and friends
Fishing and hunting
Scuba and Sky Diving
Reading the Bible and good novels
Timothy may be reached on Facebook at ConstableTGriepp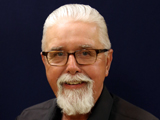 Michael Hoggard
North Canyon Justice Precinct
Constable Phone: 928-769-6162
Court Phone: 928-875-2497
Court Fax: 928-875-2495
Constable Email:
PO Box 487
Littlefield, AZ 86432


Bio
: Not Available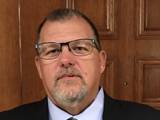 Martin Standsberry
Lake Havasu City Justice Precinct
Constable Phone: 928-716-1360
Court Phone: 928-453-0705
Court Fax: 928-453-0744
Constable Email:
2001 College Dr Suite
Lake Havasu, AZ 86403


Bio
: Not Available