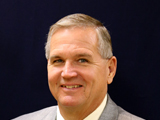 John Nozar
#1 Justice Precinct
Constable Phone: 928-817-4204
Court Phone: 928-817-4100
Court Fax: 928-817-4209
Constable Email:
250 W 2nd St Suite #C
Yuma, AZ 85364


Bio
: John was elected as Constable for Yuma County Precinct-1 in November of 2006. Prior to that, on May 2, 2005, John was appointed by the Yuma County Board of Supervisors to fill the vacancy at the Constable's Office. John has lived in Yuma Since 1983.
John is a retired City of Yuma Police Sergeant and has held many positions within the Department such as Field Training Officer, Detective, Squad Sergeant, Traffic Sergeant, Internal Affairs Sergeant and Firearms Instructor.
John also served one enlistment in the United States Marine Corps prior to his becoming a Police Officer with the Yuma Police Department.
John is a strong proponent of providing excellent customer service to the citizen's of Yuma and thoroughly enjoys serving them. He uses his training throughout the years to effectively execute his duties as Constable.
John has been married to his wife, Jenny since 1984 and has one son, John III. John's mother and father also reside in Yuma.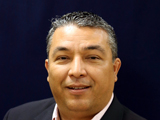 Rafael Torres
#2 Justice Precinct
Constable Phone: 928-920-5399
Court Phone: 928-314-5100
Court Fax: 928-314-5105
Constable Email:
PO Box 7650
San Luis, AZ 85349


Bio
: Not Available